Help and Support Components
Overview text for support products
Freestyle Support Portal
The ultimate help desk component!
A fully customizable ticketed support system offering comprehensive components to manage your website. From integrated email ticketing and FAQs to testimonials and a custom field system, this product can be adapted easily to fit your website and your business to offer your customers an excellent service.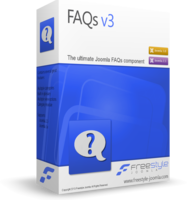 Freestyle FAQs v3
All new FAQs Component
The component allows you to display categorized FAQs quickly and easily on your Joomla website.

Its a complete rewrite of the old FAQs Lite component, with the new functionality that Joomla 3 provides. It is bootstrap based, and supports easily customizable tempaltes.